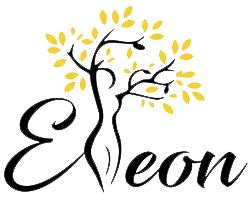 Define Beauty. Define You.
Welcome to Eleon Medical Aesthetics, where chic luxury meets high end medical. We pride ourselves in exceeding your expectations by researching the latest treatments in the field, training with the best experts in the world and staying ahead of the game. Our team are among the most sought after experts in the field and are driven by your satisfaction and results.
We want to not only improve your appearance on the outside, but more importantly, improve how you feel on the inside. We take into consideration your unique and individual needs. No two individuals are alike and your treatment plan shouldn't be either.
Through our unique approach, decades of experience and state of the art facility, we are committed to helping you look and feel as beautiful as possible.
Your health, beauty and longevity is our number one priority. We want you to feel as good as you look. We are defining beauty. Defining you.
Elaine and Rhiana are the best at what they do!! Hands down!
William Bartra
Where do I start! Beautiful ladies inside and outside! Allie is a sweetheart and takes care of while you are waiting for your appt, Rhiana, she is a very talented lady she explains about the procedure and makes you feel comfortable and calm, Now Elaine, been seeing this amazing lady that is on top of her game I would let her do anything she wanted thats how comfortable I am with her , she can create miracles. ! Lol the place is so pretty and fresh you will love just coming. I feel like I have known Allie, Rhiana and Elaine all my life I highly recommend Eleon!
Becky Sanders
Eleon is amazing! You WILL leave feeling better than when you came in!
Janet Brock
One size does not fit all with skincare. Elaine & Rhiana are experienced, knowledgeable, professional, and they develop individual treatment plans for the specific skin type & desired result. I am impressed with the skin improvements I'm seeing. It's me before stress, time, & sun damage took their toll! People have noticed the results but can't figure out why I look refreshed & younger.
Dawn fleenor
Elaine Bradley is such an amazing Nurse Practitioner and injector. She listens carefully to her clients and customizes care to their needs. I trust her, and you can too. She is conscientious, compassionate, professional, and accommodating. I highly recommend Eleon Medical Aesthetics. A++++
D Myers